67MW GE Frame 6B Gas Turbine Generator Combined Cycle Plant for Sale
60Hz. 115kV Dual Fuel
Contact Milt Fyre 503-351-9898 or milt@rmaglobal.com
The plant is still operating and in good condition. Located in the US. The steam turbine has an extraction port that can be used to supply steam to a nearby third party. Can be purchased and operated in place in the NE US.
Equipment Details
In Service Year: 1992
CT and ST overhauled to current uprated technology in 2008
Bus Voltage: 115 kV
Frequency: 60 Hz
Equipment Type: GE Frame 6 Gas Turbine, GE direct drive
Steam Turbine, Duct Burners
Fuel (Primary/Secondary): Natural Gas / #2 Fuel Oil
Capacity from Duct Firing In Summer or Winter: 13 MW
Dependable Maximum Net Capacity - Summer: 64 MW
Dependable Maximum Net Capacity - Winter: 70.9 MW

Equivalent Forced Outage Rate on Demand - 2007: 0.11%
Reactive Power Capability -Estimated: 30 MVar
Ramp Rate after Start of Facility (i.e., synchronization with grid):
0.75 MW per minute (Hot Start)
0.40 MW per minute (Cold Start)
Combined Cycle:
Winter 8,750 Btu/kWh
Summer 8,850 Btu/kWh
Duct-Firing: 11,000 Btu/kWh
Fuel Oil Storage: 150,000 gallons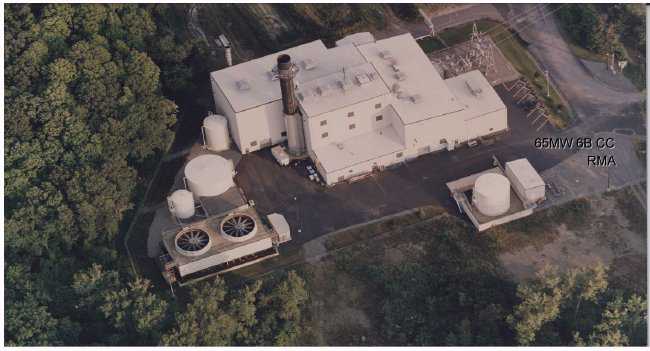 Contact Milt Fyre 503-351-9898 or milt@rmaglobal.com



Email: sales@rmaglobal.com Phone: (503) 351-9898 Copyright 1995-2015: RMA Inc.